All Together Now - Summer Reading 2023
Events for Summer Reading 2023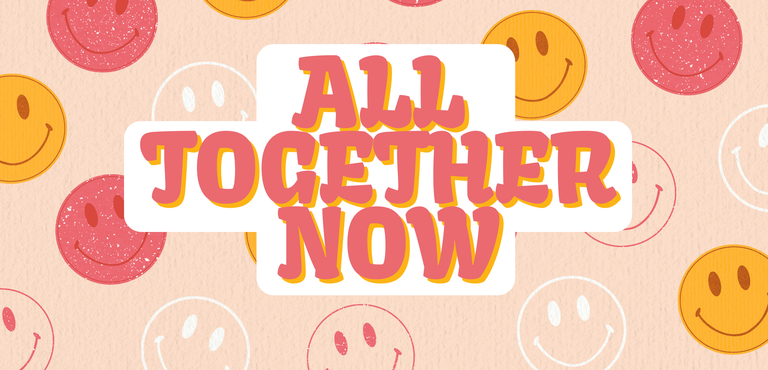 Summer Reading 2023
Kids can pick up their reading log (free book bag for each kid signing up, supplies are limited). Kid prizes are an ice cream coupon when half way complete and a brand new book, of their choice, when completed.
Teens and adults can submit a slip for each book read to win prizes. Teen prizes will include: . Adult prizes will include gift cards to local businesses.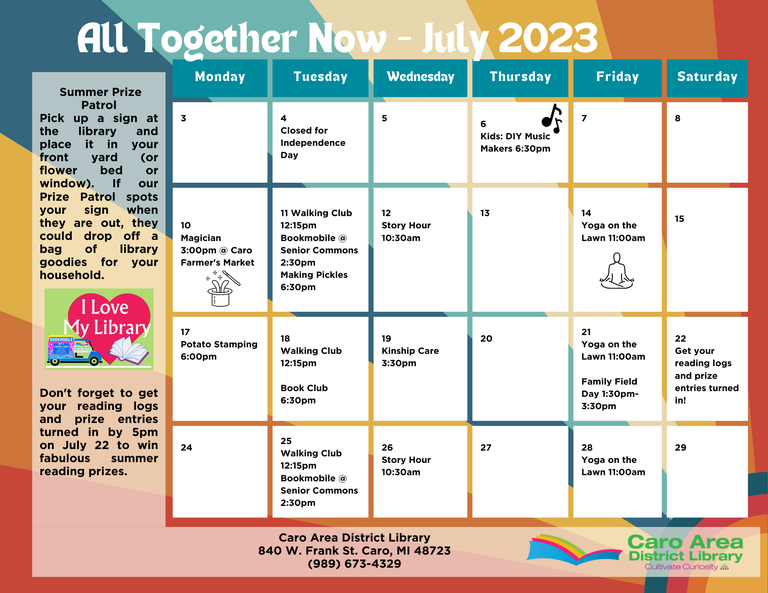 Check out our StoryWalks® at the library and Bieth Park. New stories each month.
Call our Story Line at (989) 262-9912 for a new story every week.
Summer Prize Patrol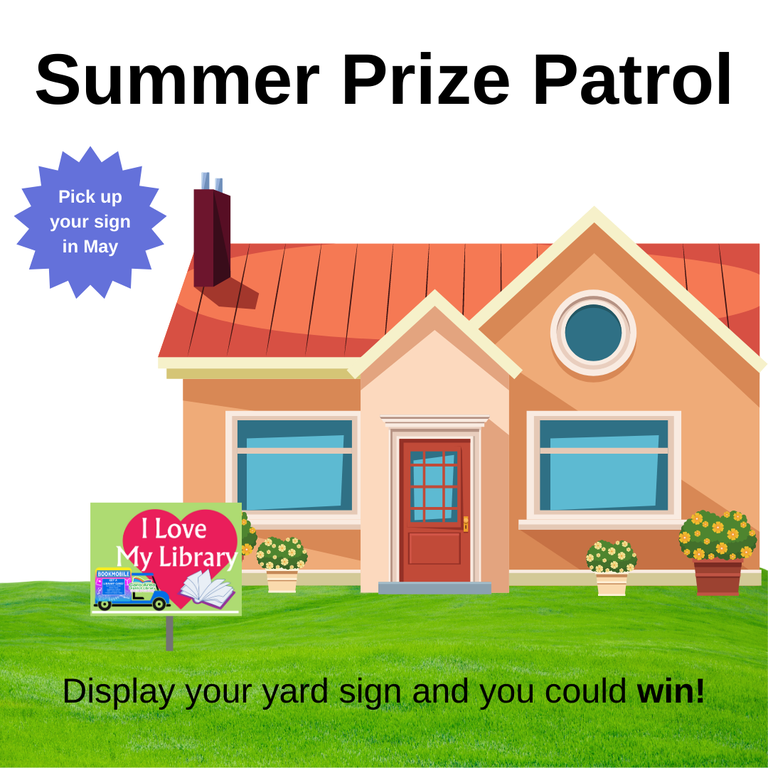 Yard signs can be picked up beginning May 8
One yard sign per house
Must live in the Caro Area District Library district
Prizes will be awarded during our Summer Reading program, June 5-July 22
You can display it in your yard, flower bed, or window (we need to be able to see it from the road)
When you pick up your sign, give us your address so we know where to look
For other great library programs, don't forget to check our library calendar.